2015
Historical Studies - IAS
Rita Kuczynski
German writer Rita Kuczynski Reading
FEATURING
Rita Kuczynski
DATE & TIME
September 24, 2015 | 4:30 – 6:30pm
LOCATION
White-Levy
1 Einstein Drive
Princeton, New Jersey
08540 USA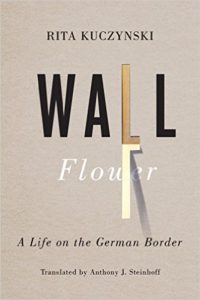 Was glaubst du eigentlich? - Weltsicht ohne Religion 
Mittwoch, 18. November 2015
Salon Karl Marx Buchhandlung,   19:15 Uhr


Karl-Marx-Allee 78, 10243 Berlin
U5 Strausberger Platz / Weberwiese
Karten: 8,00 / ermäßigt 6,00
Tel.: 030 613 904 10
Was glaubst du eigentlich? - Weltsicht ohne Religion 
Dr. Rita Kuczynski Vortrag und Gespräch
Freitag, 13.Februar 2015
Güstrow, Haus der Kirche,  19:15 Uhr
"anders leben" 
Weltsicht ohne Religion mit Dr. Rita Kuczynski
Mittwoch, 10. Juni 2015
Katholische Akademie des Bistums Essen,"Die Wolfsburg"
Falkenweg 6,45478 Mülheim an der Ruhr,10:00 Uhr
Remembering the Wall: Rita Kuczynski's "Mauerblume" and GDR Memory Culture Following Reunification

Participants(s) in this Roundtable:
Carol Anne Costabile-Heming: University of North Texas
Jan Palmowski: University of Warwick
Rita Kuczynski: Independent Scholar
Anthony Steinhoff, Anthony: University of Quebec at Montreal
David Schoenbaum: University of Iowa
Moderator: Margaret Menninger, Texas State University

Arts Night Inspired by "First Night"- celebrating the creative and performing arts as an important part of German studies.
This year, we will hold four events in two time slots (7–7:45pm and 8–8:45pm) on Thursday, October 1.
Aber der Himmel war höher.
Rita Kuczynski:
1. Oktober 2015
 Readings from Aber der Himmel war höher (2014)
 7:00–7:50pm, Room 3 (Location TBD)
Introduced by Anthony Steinhoff Rita Kuczynski is the author of numerous novels and nonfiction works. She studied piano at the West and East Berlin conservatories and then philosophy at the Universities of Leipzig and East Berlin, completing a doctoral dissertation on Hegel. Kuczynski has been a visiting professor at SUNY Buffalo and the Universidad de Concepción, a visiting fellow at Johns Hopkins, and a free-lance journalist for Der Tagesspiegel, Die Zeit, Süddeutsche Zeitung, and other publications.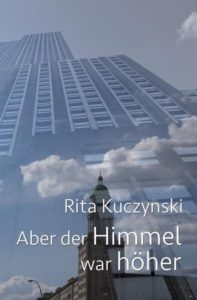 2014
Leipziger Buchmesse 2014 
Freitag, den 14. März 2014
Lesung Thomaskirche, Leipzig, Thomaskirchhof 18,  20.00 Uhr
FANG AN ZU LESEN!